An Introduction to Marketing Management: A Beginner's Guide
Marketing management is the science and art of selecting target markets to get and grow customers. A marketing manager is a person who formulates marketing plans to help the business sustain itself in a highly competitive market. So, the failure or success of a company depends immensely on the effectiveness of the marketing functions.
It is only natural to dream of a career in marketing management, given that it's an inseparable part of the business world. This marketing management guide will discuss everything you need to know about Marketing Management.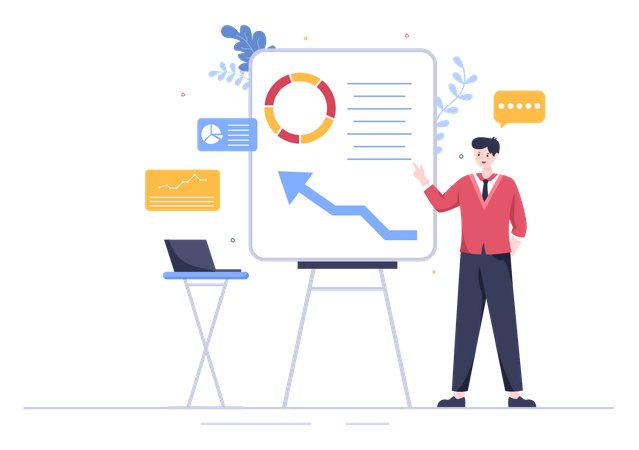 What is Marketing Management?
In simple words, Marketing Management is studying market opportunities and implementing strategies to inform your existing and target customers about your services/ products. Product, price, place, and promotion are the 4 Ps of Marketing that play a crucial role in devising an impactful marketing strategy.
Significance of Marketing Management
Here are a few pointers on the essentiality of marketing management:
Builds the company's brand identity
Enhances sales (revenue)
Provides a platform/ opportunity to launch novel products
It is an excellent way of engaging the audience
Offers actionable insights for the company
Processes Involved in Professional Marketing Management
Conduct market analysis and research- Knowing your competitors and customers is the first step in marketing management. This can be done by collecting data, completing surveys, and studying industry trends. Your aim should be to understand your customer's pain points and needs to offer a service/ product that fulfills their demands.
Set objectives and mission statement- It is important to set short-term and long-term goals as they guide your marketing venture. Sales goals, branding parameters, and budgets are thus vital for monitoring and measuring outcomes.
Chalk out Marketing Strategies- A robust marketing strategy comprises the following five elements:
Segmentation- Divide the market to narrow down potential customers.
Positioning-Position your brand image in terms of price and quality.
Targeting- Try sub-dividing the segments and focusing on a particular target.
Marketing mix- This means being mindful of the 4Ps – price, place, product, and promotion.
Financials- Here, you focus on the financial management of your service/ product.
Develop a Doable Marketing Plan- When you sit down to curate a marketing plan, make sure it is actionable. This will serve as the go-to plan for the entire team to keep progress records.
Implement the Marketing Plan- A great marketing plan would mean nothing if you don't implement it. Spread social media awareness about your products/ services to kick-start the implementation.
Measure, Monitor, Evolve and Modify- The final stage involves monitoring, analyzing, and tracking the overall progress. You can use digital analytical tools to simplify this process and maintain accuracy. Here it would be best if you looked at multiple parameters like revenue, brand positioning, customer feedback, and social media engagement.
Marketing Management Philosophies
There are several marketing management philosophies, also known as marketing management concepts that you can implement to achieve business goals:
Product Concept- Product concept deals with the performance and quality of your products.
Marketing Concept- It means having a "customer-first" approach and targeting the right customers for your services/ products.
Selling Concept- It focuses on customer relationships and sales.
Societal Marketing Concept- It revolves around the societal impact of sustainable, environmentally, and socially responsible marketing, that meets business and customer needs.
Job Roles in Marketing Management
There are several interesting job opportunities for marketing professionals, and here are the most common ones:
Product Marketing Manager
Digital Marketing Manager
Content Marketing Manager
Social Media Marketing Manager
Brand Marketing Manager
Growth Marketing Manager
What courses can you take up to pursue a career in Marketing Management?
There is a wide range of courses/ programs for marketing management aspirants like you. Here are a few:
Digital Marketing Framework
Advanced Certificate in Strategic Digital Marketing
PG Program in Strategic Digital Marketing
Customer-Centric Marketing Strategy
Conclusion
We may conclude that marketing management roles vary based on the company's size and products. But the tips mentioned above are the basics relevant in all marketing scenarios. Marketing management courses are also worth considering, as they will give you the knowledge, skills, and confidence to thrive as a marketing manager.