Eligibility Tips in Mind to Avoid Having Your Personal Loan Application Rejected!
Getting a loan is easier than ever, with simple eligibility, minimal documentation, and instant approvals. However, because a personal loan is unsecured, the lender is very cautious about the risk of a particular loan account. So, they check several parameters before approving your loan application. Some important parameters include your credit score, monthly income, and outstanding dues. Thus, if the lender finds any discrepancies in your application or marks you as a high-risk borrower, your loan application might get rejected.
A loan rejection is disheartening, negatively impacts your credit score, and hampers your future possibility of getting a loan. Hence, it is very important to check your eligibility, fill out the loan application correctly, and furnish all the necessary documents in the correct format. You can download an instant loan app to check your eligibility and apply for a quick loan. With the instant loan app, the processing is fast, the requirements are simple, and the loan amount will get disbursed into your account within hours. Their customer support also assists you with the loan application process, making it easier!
Eligibility Tips You Must Know to Avoid Loan Rejection
1. Inadequate documentation
This is perhaps the most common mistake many people make, leading to their loan application being rejected. Most conventional lenders require a thick file of documents, which increases confusion. This often leads to missing documents or inadequate paper submission, leading to rejection of the loan. You can use an instant loan app, where you need to submit one digital copy of all your documents. This makes the process much simpler and hassle-free. Ensure you upload all your important documents to the cloud or drive to access them anytime and anywhere. This will help you apply for a quick loan through an instant loan app whenever needed.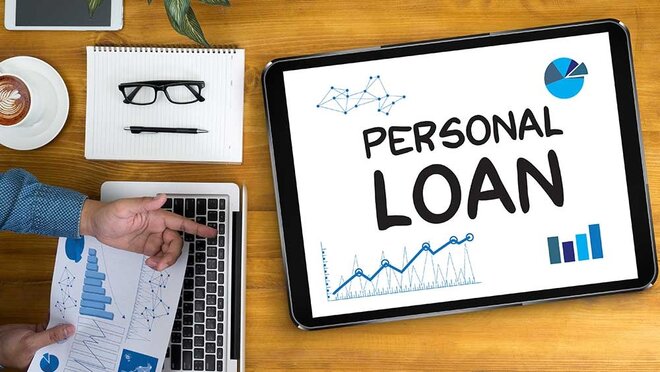 2. Incorrect KYC details
This is the second most common problem, creating eligibility issues in loan applications. Common cases of incorrect Know Your Customer or KYC details are where spelling mismatches are found across documents. Many people spell their names differently on their Adhaar cards and PAN cards. Sometimes, the name in the account statement does not match the PAN card. Sometimes, the addresses do not match because of different spellings or because other documents are issued at various locations/addresses. If you see any mismatch in the KYC document, fix them before applying for a loan. You must also be very cautious while filling up your loan application and avoid making errors.
3. Incorrect income details
Incorrect income details can lead to loan application rejection in two different cases. First, you must qualify for a quick loan with a minimum income figure. Generally, the instant loan app will expect you to earn at least Rs 15,000 per month. Your loan will be rejected if you apply for a loan but do not match the minimum income criteria. The second case is where income details mismatch between what was stated in the loan application form and what is reflected in the account statement submitted with the loan application. Incorrect income details are a big risk indicator for lenders, which can lead to a loan rejection.
4. Unfavourable debt-to-income ratio
Every lender has a pre-decided ratio of debt to income. They will see your monthly or annual payment and how much it is toward your existing debt repayment. This helps them understand your capability of repaying the loan. The probability of missing out on loan EMIs is also very high for a person with high debt.
Generally, the lenders follow the principle that a person's total cumulative EMI amount should not exceed forty percent of what they earn monthly. This varies from lender to lender, but exceeding the debt-to-income ratio is a surefire way to reject your loan application. The solution is to keep your borrowings in check and restructure your debt if needed.
5. Bad credit score or frequently missing EMIs
If you have a bad credit score or the lender knows you have a history of frequently missing EMIs, the lender may reject the loan application. For every person who takes a loan, the lenders report their loans, timely repayment, ignored payments, and loan inquiries to the credit bureau, based upon which they develop an individual's credit profile and assign them a credit score. This score keeps increasing as you pay your EMIs on time. If a person's credit score goes low, lenders may reject the loan application or offer you a very high interest rate. The only solution is to pay your installments on time and maintain a good credit score.
6. Putting in too many loan applications
One big factor that credit bureaus track regularly is how many times a person applies for a loan. If you use for loans frequently or the credit bureau finds too many hard credit checks on your account, they may grade you as credit hungry and mark your credit profile with a lower credit score. Many lenders may see this as a red flag and reject the loan application. Do not apply for loans unless you are sure you need the loan. Also, do not apply with too many lenders at once. Check your eligibility and the lender's offers, and go for the one that best suits your profile.
Conclusion
The single best approach to ensure that your loan application is not rejected is to make sure that you do all the due diligence before you apply for the loan. Even the smallest mistake can be a red flag and can lead to your loan application rejection. Always ensure that every detail in your loan application, KYC, and income documents match. Also, ensure that you do not miss loan EMIs to ensure that your credit score remains high, thus making you eligible for the best loan offers.