Why Every Traveller Should Visit Thailand this Year
Thailand, one of the most popular destinations in Southeast Asia, attracts a broad spectrum of visitors. Thailand has something to suit everyone's needs and interests, from backpackers and independent travelers staying in hostels to honeymooners heading to the luxurious Thailand vacation rentals. But what about the potential tourists who aren't sure whether to visit? If you're in that category, keep reading and discover what makes this the perfect travel destination in 2018.
Plenty of Things to Do
For a start, Thailand is about as diverse as it gets. Thailand has everything from bustling Bangkok to chilled-out Chiang Mai and hundreds of islands. Come visit to soak up the local market culture and visit temples. Others ride the historical Death Railway. For many, traveling to Thailand just once isn't enough. Search online, and finding well-trodden routes traveling through the country's top destination to suit your interests won't be too complicated.
Thailand is a Cheap Destination
There's a reason why so many budget-conscious travelers flock to Thailand: It's cheap. Some backpack on a shoestring and find it possible to survive on less than $30 a day. Others splash out and get a level of luxury for a fraction of the cost elsewhere. Those heading to some islands can find five-star resorts at the same luxury level as those in the Caribbean and Maldives but for hundreds of dollars less. Exclusive hotels and vacation rentals provide the highest level of comfort and service throughout the country. Whether you want to travel as little as possible or enjoy the holiday of a lifetime without spending a fortune, Thailand is for you.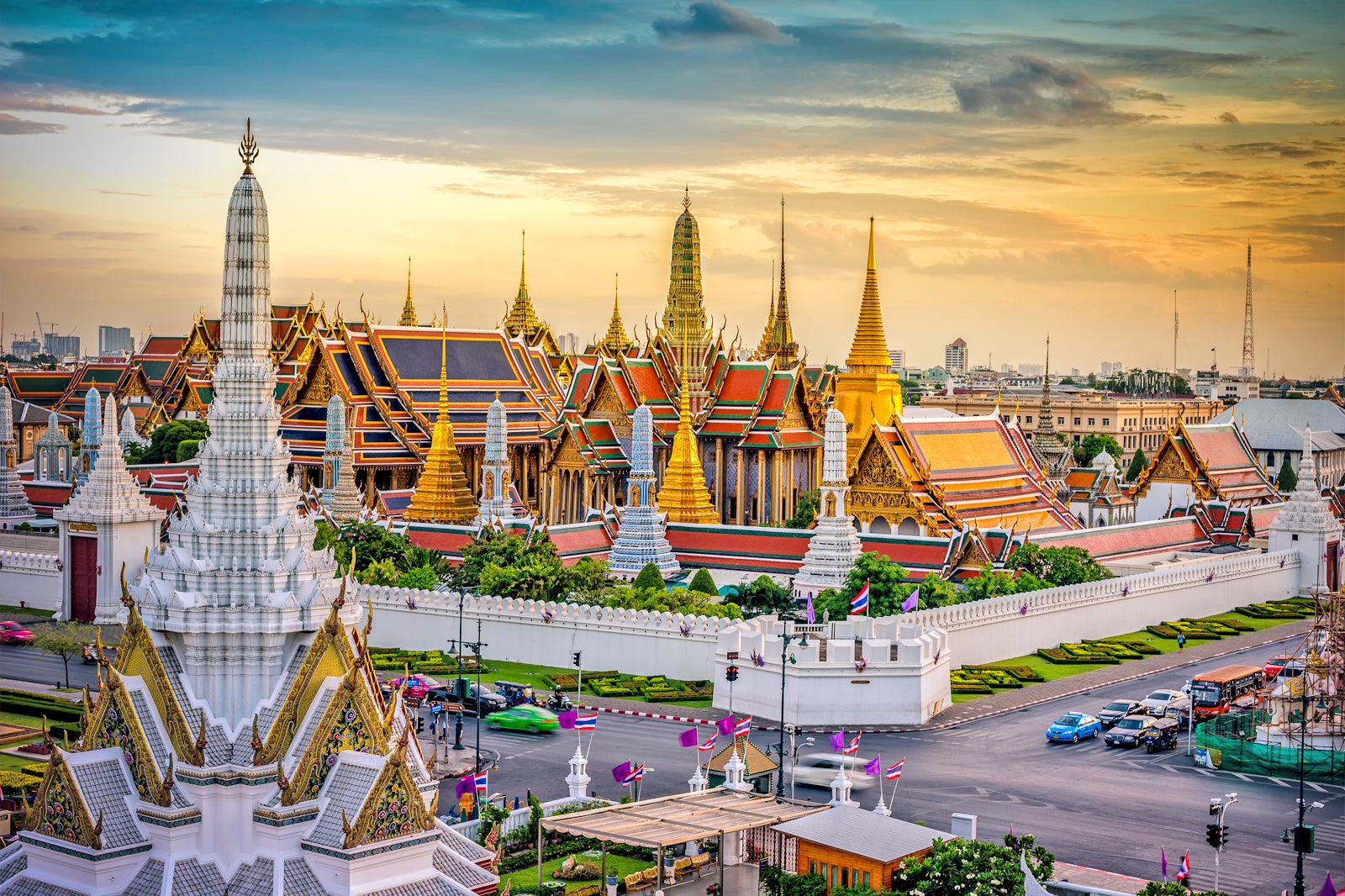 The Food
Thai food is famous around the world. From the hot and spicy dishes to tom yam, there's so much variety it would take a month to sample everything. Check out the street food at the frequent night markets or visit local restaurants for a more authentic dining experience. Adventurous tourists can sample exotic dishes such as deep-fried crickets and other weird foods. Those looking for fine dining will appreciate the selection of rooftop spots and high-end restaurants in the capital. But head to another part of the country and find a new menu and variety of flavors. You don't need to be a fan of spicy food to fall in love with Thailand's famous cuisine.
Thailand has a Pleasant Climate.
Are you looking to escape the winter blues? Or perhaps you're tired of the chilly spring air or want to skip the approaching autumn. For holidaymakers, Thailand has the perfect climate. Daytime temperatures average in the low 30s almost every day of the year. Nighttime temperatures rarely dip below 20. But if you're visiting during the wet season, don't despair. Thailand experiences a wet and dry season. Rain often comes in torrential downpours in the afternoon. During the monsoon season, the temperature and weather are more refreshing and relatively dry in the country's northern parts.
The Land of Smiles
Thailand is known as the Land of Smiles. Most Thais tend to be laid-back, friendly, helpful, and generous. From the smiling vendor selling souvenirs to the resort's staff, almost everyone you'll meet will be kind and courteous. If you need help translating, someone will almost certainly come over to help. If unsure what to choose from the menu, the person sitting next to you will offer their help and recommendations. Most visitors find the endless smiles infectious and leave a good impression of the country.
A Convenient Location in Asia
Major airlines from around the globe fly in and out of Bangkok. This means it's fast and easy to fly from Europe or Australia directly to Thailand without stopovers. But another advantage is that it's in central South East Asia, allowing tourists to explore the region more conveniently. Regular flights connect Thailand with Myanmar, Malaysia, Vietnam, Laos, Cambodia, and Singapore; most air tickets are inexpensive. So, if anyone wants to explore this part of the world, adding it to the trip to Thailand makes sense.
An Electric Entertainment and Nightlife Scene
Thailand has a notorious nightlife scene for wild parties, red-light districts, and drinking until the early morning. With the Full Moon Party held on Kho Phi Phi and Kho Pha Ngan and endless bars, those looking to let their hair down can find what they want. But it's not all about partying. Tourists can enjoy cultural shows, Muay Thai boxing, and other events in Thailand. Tourists can find any evening they crave, whether a quiet drink in a spot with a pleasant ambiance or an all-night party.
The Festivals
The Thai calendar is full of festivals celebrating religious holidays, the Lunar New Year, and the world-famous Songkran. If a cultural experience is something you crave, try to plan your trip to coincide with one of the festivals. Or, if you want a bit of fun, visit Songkran for a massive water fight in the streets. Anyone fortunate enough to experience one of these once-in-a-lifetime events usually comes away with a positive outlook on the country and memories imprinted forever.
So Now You Know
Anyone who wants diversity in culture, attractions, and experiences will enjoy a trip to Thailand. Combine this with the good food, regular festivals, affordable travel, and consistently smiling locals, and you have an idea of what makes the country an awesome place to visit.